Otegbeye says a Stop Would be put to the Incessant killings in Ogun State As Onigua Assures him of Support
… Oba Dosunmu Says truth will prevail
Biyi Otegbeye, the Ogun State Gubernatorial Candidate of the African Democratic Congress (ADC), has vowed to put a permanent stop to the killings as well as the raping of women in the state especially in the international border communities. He made this declaration during a rally on Saturday at Oja-Odan in Yewa North Local Government Area of the State.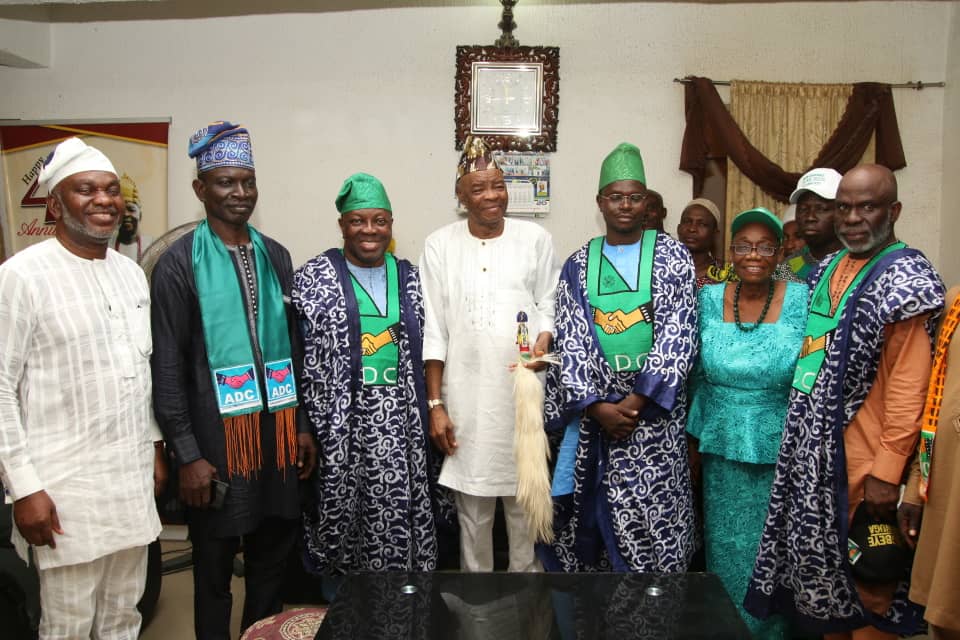 Otegbeye who is also known as BOT said no responsible government would fold its arms while the people are being hounded and harassed while doing their legitimate businesses. He said all these would stop when he is elected the Governor of the State in the March 11 election.
"I am not happy that people doing their legitimate businesses are being harassed. Our people are being killed, raped and nothing is being done by this administration. Dapo Abiodun's neglect of this area is a demonstration of contempt of the people and this is unacceptable.
"This road, Ilaara, Egua, Oja-Odan, was started by the past administration of Sen. Ibikunle Amosun but it has been abandoned because Abiodun doesn't have any regard for the good people of this area. We will turn the situation around by getting these roads fixed which will enhance the economic situation of the people", Otegbeye said.
He said the people deserve better and that only a fool would pray to God to delay answers to his prayers. He said Ogun West deserves to have one of its own elected Governor in 2023.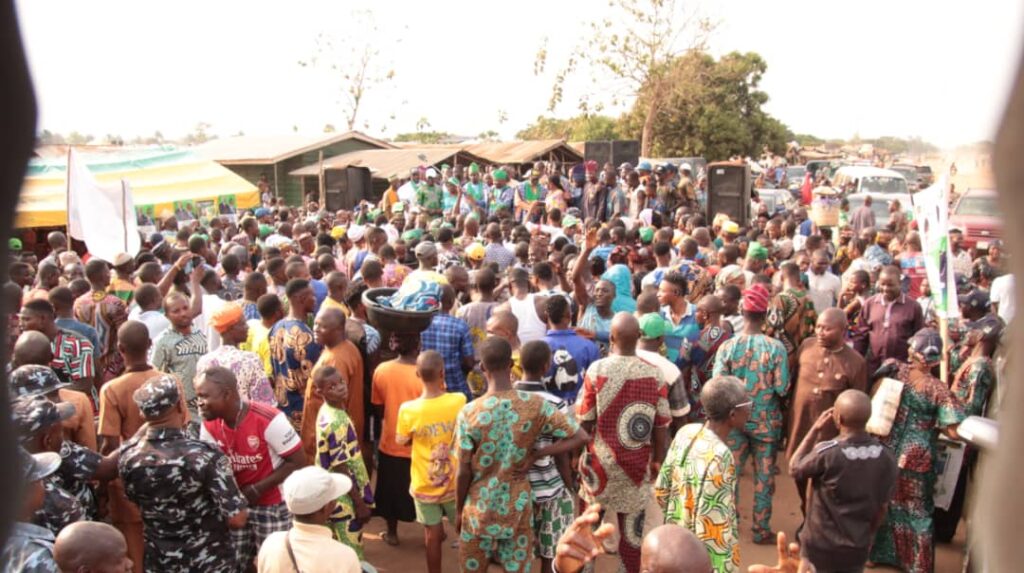 " I heard some people are saying we should wait till 2027 before we produce a Governor after waiting for 46 years. Why would anyone pray for a delay before his answers could be answered? The time is
now for us to have one of us elected and I am the person that will break that jinx.
We have always had multiple candidates in the past but now, I am the only one from Ogun West. We must come out and vote", Otegbeye added.
Otegbeye was at the Palace of Onigua of Egua, Oba Michael Adeleye Dosunmu who assured the ADC governorship candidate of his support. Oba Dosunmu bemoaned the inability of Yewa-Awori people to produce the Governor of the State since its creation in 1976.
Dosunmu said, " It's unfair for a section of the State to be in perpetual deprivation. This is our own and you shall wiin and govern well because the truth shall prevail. I will support you on all fronts. I am the second oldest serving Oba in the State after Awujale.
"My domain spans 250 Square Miles and I can assure you that you have our support because we meet every last Saturday of the month. Yewa-Awori shall get it this time because it's long overdue. We shall win and we shall win with pride", Oba Dosunmu concluded.
Otegbeye also met with Baales, Road Transport Workers and many artisans' groups who declared their support for his ambition.
Raheem Ajayi
Director of Media And Publicity, Otegbeye Campaign Council