Abeokuta Agog as Amosun Empowers Over 5,000 Constituents, Extends Goodies to Ogun East and Wes
Bidemi Alabi
Monday, 19th December 2022 would remain a day to remember in the political annals of Ogun State as the gateway State witnessed an unprecedented mega empowerment programme. The event which was organised by the Senator representing Ogun Central Senatorial District, Ibikunle Amosun, will reverberate for years to come because of its widespread reach as 5,600 working tools were distributed among the people of the State.
The items distrusted are 100 Mini buses,
500 units of 2. 2.5 kva Generators,
500 Deep Freezers, 500 units of Desktops and laptops, 2000 units of Sewing Machines and 2,000 units of Grinding Machines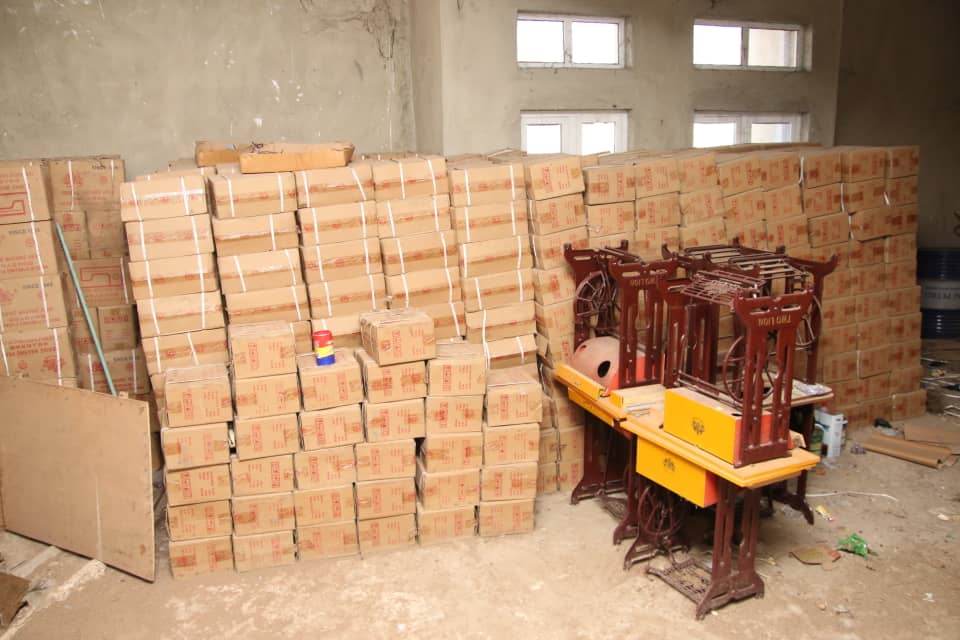 NigerianEcho gathered that the distribution of the items was not limited to members of the political class. Civil societies and bodies like the Road Transport Workers (NURTW), Tricycle Association (ACOMORAN), The Barber association, Market Women and Men Association, Student Bodies, Nigeria Labour Congress, NLC, The Correspondents Association, Motor Spare Parts Dealers, Motor Mechanics Association, etc, were included in the programme.
Even though SIA, as Senator Ibikunle Amosun is fondly called , represents Ogun Central Senatorial District in the National Assembly, he didn't limit the empowerment to the district he represents. The two other districts in the State (Ogun West and Ogun East) also benefit in his empowerment programme, the first of its kind in the Gateway State.
Ake Palace ground, the venue of the programme, was filled to capacity. Speaking at the event, Amosun noted that he extended his empowerment programme beyond his senatorial district to Ogun West and East as a form of appreciation for the support and love shown to him over the years especially during his tenure as the governor of the state.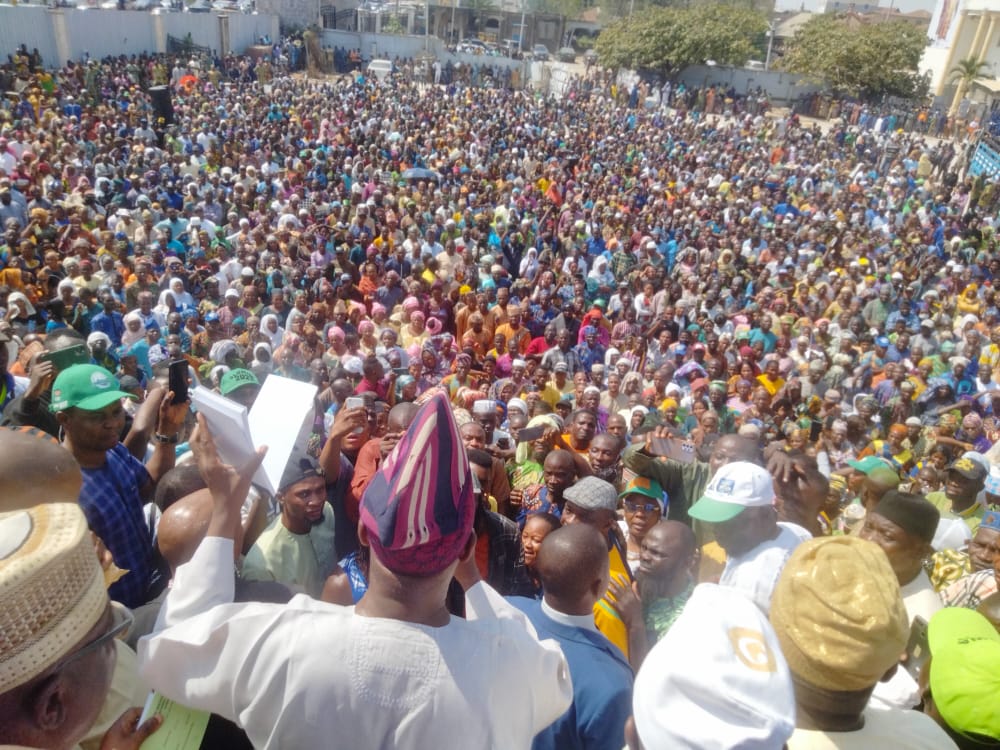 Amosun said he was not oblivious of his primary responsibilities to his constituents in Ogun Central, he however added that his support base cuts across the three senatorial districts of the State.
"One novel thing about what we are are doing today is that we are not limiting this to just Ogun Central even though Ogun Central will have more because I represent Ogun Central, but I know we have our people as well in the East and West, though Ogun East and West have their own Senators and they have been giving their people things, but I'm doing this in the Central and I felt that I should extend that courtesy to our people in Ogun West and East.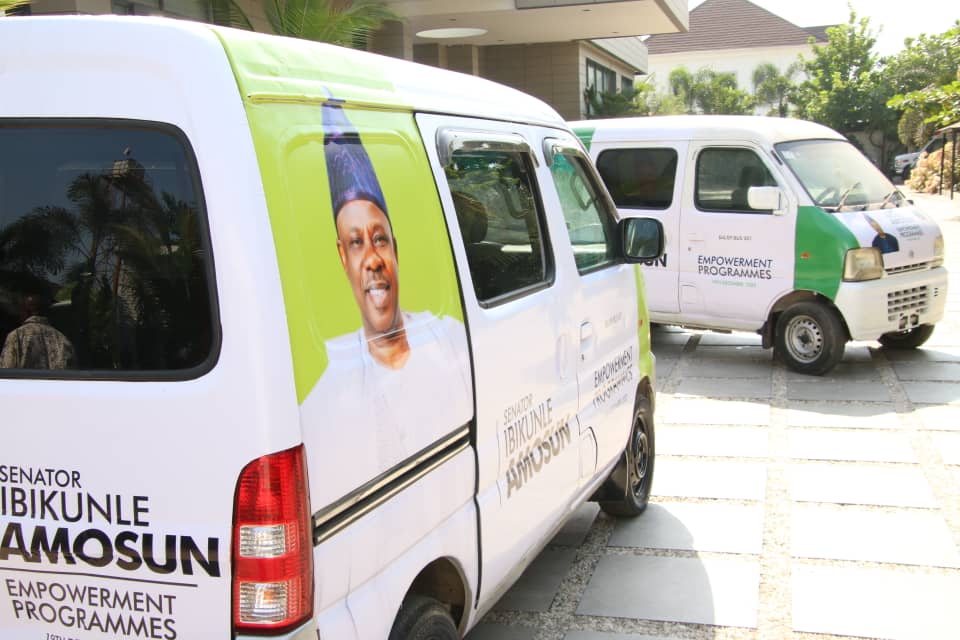 "It is not only the people of Ogun Central that have been supporting me since, our people from Ogun West and East have also been supporting our course and I feel they should also benefit from this empowerment programme.
"We are distributing 2,000 numbers of grinding machines, 2,000 numbers of sewing machines, 500 numbers of deep freezers, 500 5kva generators and 500 laptop and desktop computers for our students and we are distributing 100 buses to every ward", Amosun said.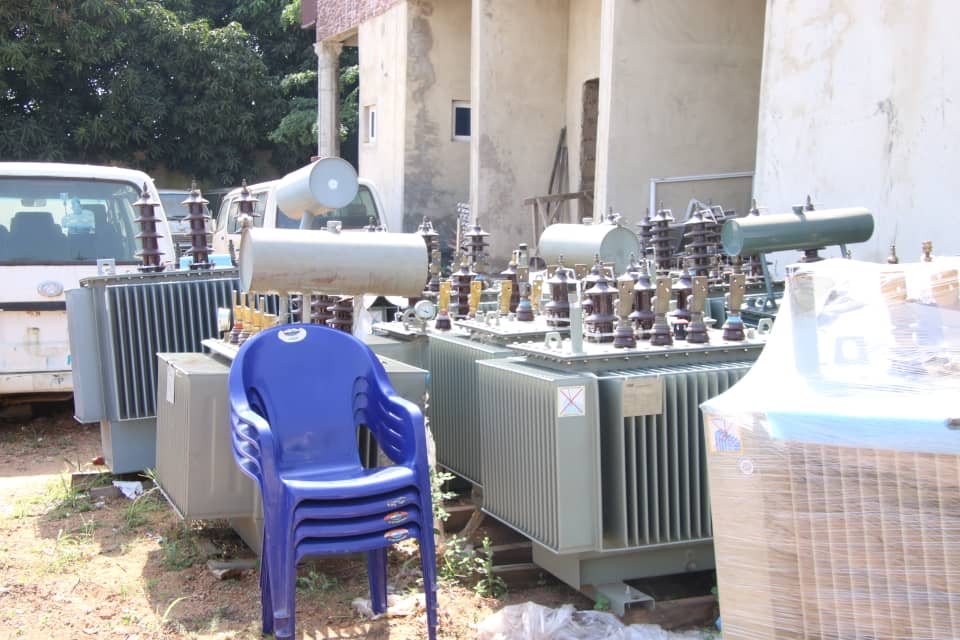 NigerianEcho learnt Amosun had distributed 68 transformers, 540 solar street lights, 48 motorised boreholes, 440 hospital beds and renovated blocks of classrooms as part of his constituency projects.